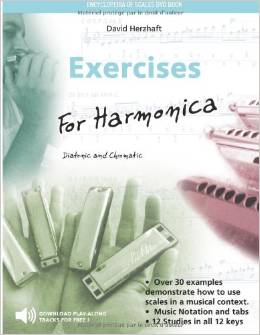 Paperback 44 pages
Publisher: HARMONICA SCHOOL (March 10, 2014)
Language: English
ISBN-10: 2918830070
ISBN-13: 979-0230983556
Shipping Weight: 5.9 ounces
Exercises For harmonica is the pratical element of the reference book Encyclopédia of scales for Harmonica. All the examples played on the DVD Encyclopedia of Scales are written down in music notation and tabs. 12 Pages of extra studies in all 12 keys are included to get you started and play in different keys on a single harmonica.