Welcome to David Herzhaft harmonica player website.
"David Herzhaft defies boundaries and expectations. Drawing from across and beyond the jazz sphere, Herzhaft shows surprisingly control and versatility with the blues harp – taking on bebop romps, contemporary fusion, down-home americana and even a latin arrangement of Paganini's daunting Caprice No5." – Jazztimes 03/2008 Jazzin' Around review
New album Pacific Lounge available on Amazon and Cdbaby :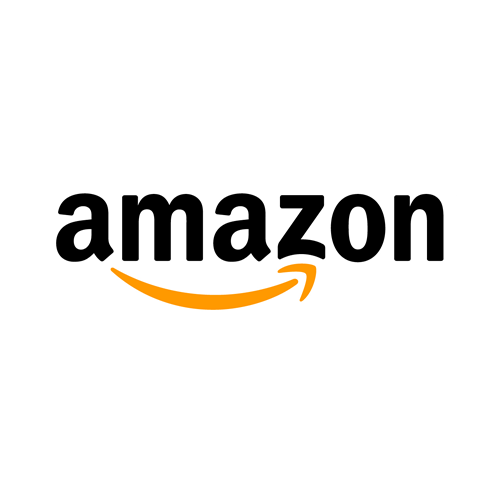 Composed / Performed / Mixed and Produced by David Herzhaft
Featuring :
L.A elite guitar player – Carl Verheyen (Supertramp)
Nashville guitar guru – Brent Mason (Alan Jackson)
Nylon guitar virtuoso – Yussi Wenger (Ricky Martin)
L.A grammy award wining percussionist – Martin Flores
Baritone / tenor jazz soulful sax player Dick Aven 
Mastered by Robert Hadley (Eagles, Zappa, Pink Floyd, Ray Charles …)
and Sean Magee (Beatles)
His instrument of choice is small enough to fit into your hip pocket. But through Pacific Lounge (2016, Pacific Waves), author, instructor, composer, arranger, producer and instrumentalist David Herzhaft expresses a big vision for the diatonic harmonica. "Yes, this small thing is a real musical instrument meant to play more than blues and folk music," he says.
Born in Lyon, France, Herzhaft was introduced to the instrument by his father, an internationally-respected author who gave him his first harmonica when David was twelve. "The diatonic is very technical because half of the notes are missing so the player has to recreate them using two techniques called bends and overblows. It's very hard to get those right in tune, and right on time," David explains. "That's the major handicap of the instrument: Any one can press keys on a piano and get all the notes. On a diatonic harmonica, it can take ten years to get them approximately right!"

Herzhaft taught himself harmonica while simultaneously studying guitar at a jazz school in Lyon, taught by former students from Berklee and the Guitar Institute of Technology. David eventually got enough notes "approximately right" to play alongside his father and uncle as a family band in music festivals throughout Europe and Canada, opening for such blues legends as Koko Taylor, Johnny Heartsman and Junior Wells. Herzhaft's music took an irreversible turn in the early 1990s, when he met Howard Levy, co-founder of Bela Fleck and the Flecktones and the first musician to play the diatonic harmonica chromatically.
"I first fell in love with the Pacific when I traveled to the West Coast in 1992 and ever since then I had a need to return," he recalls. "I just had to go back." Life shifted again in the early 2000s, when Herzhaft was invited to session work in Los Angeles. Musicians he met in this new musical orbit included Ricky Martin's guitarist Yussi Wenger, with whom Herzhaft performed as a duo called Acoustic Connection in and around the city. Herzhaft eventually moved to California in 2012 and, renewed by his surroundings, began formulating his next project: Pacific Lounge.
"I had been writing a lot after I moved to Los Angeles. I got inspired by the heat, light, palm trees, Malibu beach, the clubs, but most of all the Pacific Ocean," Herzhaft explains. "That's the main aspect of Pacific Lounge – the Pacific Ocean and how to compose music, centered around the mood more than the instrument, by using what's around you. Each tune relates to places or people I met during the process. It wasn't really intentional, it just sort of happened."
"I had already written half the album and pre-produced tracks by 2013. But then I kind of sat on it because I was trying to find a way to do a cohesive album with a stronger lounge and jazz direction," he continues. "Once I had everything down and the right vision I invited some extra musicians to
polish it up. I didn't want too much harmonica but something more musical, so there are a lot of other instruments."
Pacific Lounge sounds just like warm and clear, streaming California sunshine, sweet but not saccharine, like a classic Creed Taylor production for his namesake CTI label. Guest musicians include guitarist Wenger, session guitar aces Carl Verheyen (Supertramp) and Brent Mason (Alan Jackson), percussionist Martin Flores and Dick Aven on baritone and tenor sax. Mason, Aven and Herzhaft brightly converse through "Lost in Death Valley" (where the harmonica player even blows a little "Jingle Bells" to cool them off), while Wegner sketches flamenco shades into "Grand Canyon," which the leader explores through a howling sound as big as this title. "I had been in touch with Brent Mason for a while. Even though he's labeled as a 'country guitar player,' I really like his playing," David explains. "He did some very nice jazz recordings here and there, so I thought about him for 'Malibu' and 'Melody Maker.' And Carl Veryehen lives just five minutes away!"
Pacific Lounge follows Jazzin' Around (2007, H-Land), which teamed Herzhaft with Levy and guitarist Frank Gambale for a bright romp through atmospheric originals ("NYC Groove," "Melancholia") and jazz and jazz-friendly pop standards by Dizzy Gillespie, Miles Davis, John Coltrane, Ira Gershwin and Antonio Carlos Jobim. David released his first solo album in France, Des Mots d'Harmo, in 2000.
"I'm mostly influenced by non-harmonica players. Very few play in the jazz idiom anyway," David suggests. "Michael Brecker, Sonny Stitt, Bob Berg, Mark O' Connor, Kenny Burrell and Ike Quebec are among my favorite musicians."
Herzhaft has written numerous educational titles, including Celtic Harmonica Reels, Harmonica Blues, Harmonica Country, and two DVDs, about the harmonica. In 2010, he consolidated his decades of experience in individual and group instruction to launch a web-based Harmonica School in French and English.
"I just wish that people would think about the harmonica like they think about any other instrument," David concludes. "It's probably even cooler because it's only a few inches long and you can play three full octaves on it!"
To learn more, visit davidherzhaft.com or read his harmonicablog.